Static LED Markings & Signs
Some workspaces do not require dynamic markings, so static outputs using LED technology can be used here. The same advantages of lighting technology over conventional floor markings also apply here: No wear and tear from dirt, friction or the weather.
LED technology is significantly cheaper than laser technology, and our LED line and area projectors are completely "maintenance-free" because they have no moving parts and are, for example, completely "passive". be cooled. A line projector can be operated in 24/7 operation for 4 years at a time (realistic – not peak) before the performance of the LED panel in the projector decreases. The running costs are therefore very manageable! Last but not least, there is no discussion about laser safety with static LED projectors.
The following example shows two yellow marking strips, generated on the floor by LED line projectors and a striped area using a LED area projector.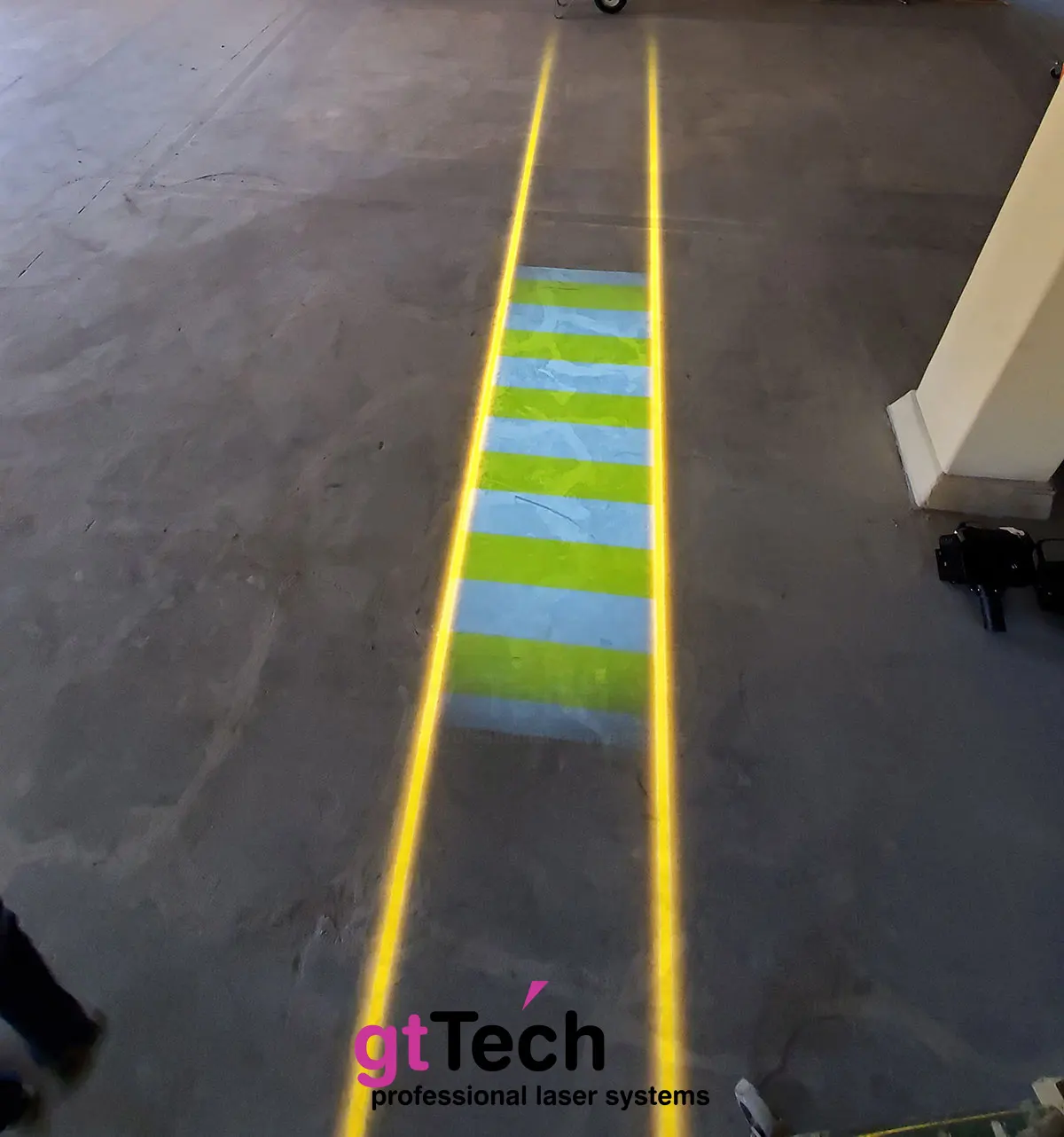 The rather dark yellow is one of the most common colors – well known from conventional floor markings with applied paint.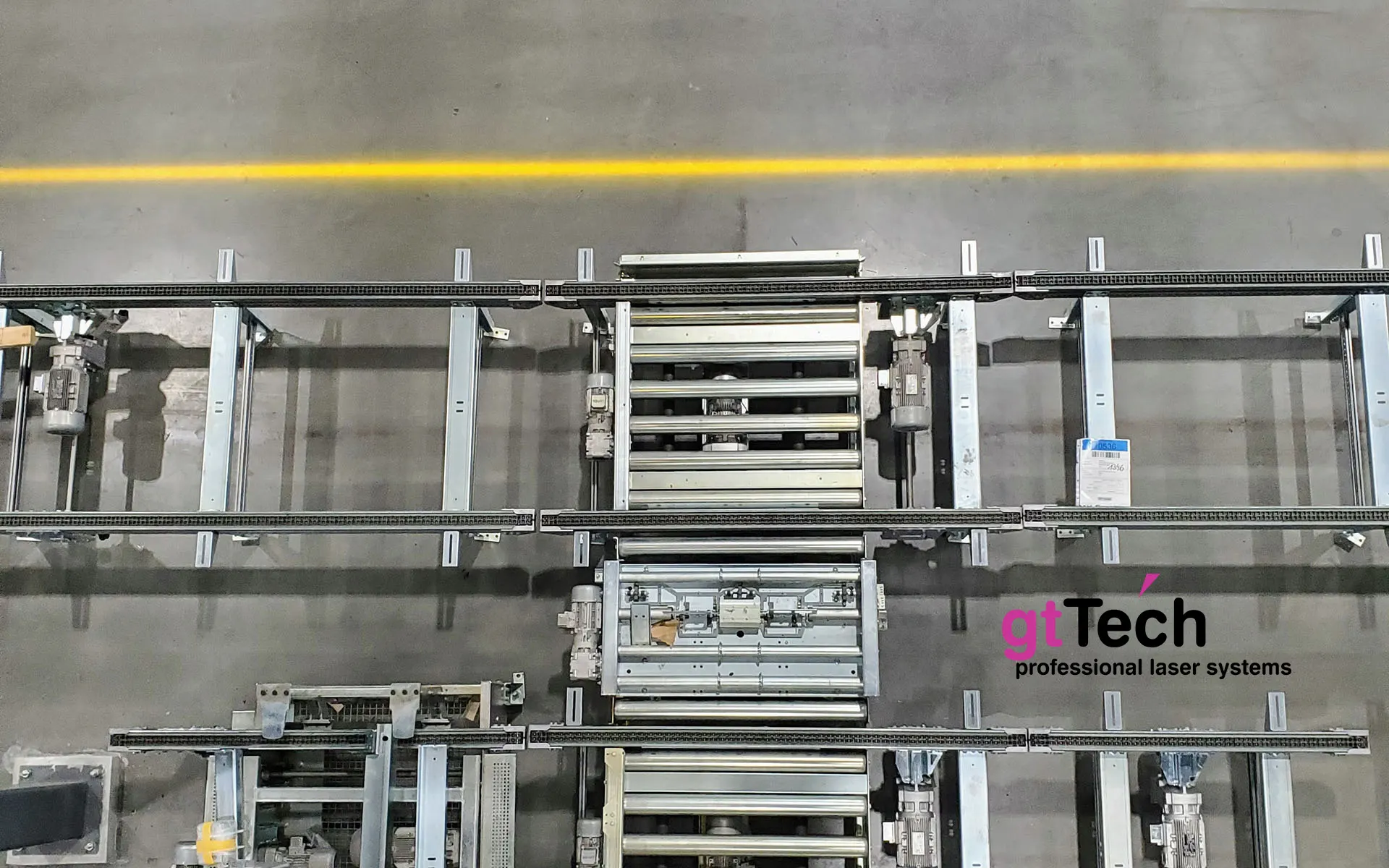 Green is the color most visible to the eye, which can be seen very well even in high ambient light conditions and on almost all types of soil. This becomes very clear in the following picture when we did a test at the customer's site in a very brightly lit hall. The output from both projectors is quite an impressively long line – seamless!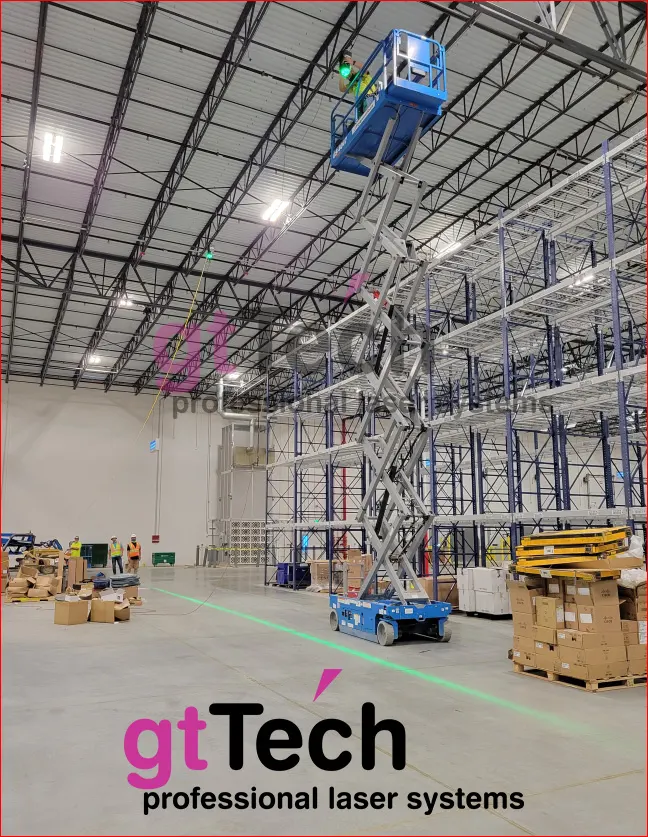 Our line projectors are available in the colors green, yellow, red and blue, although all colors can be used on special request.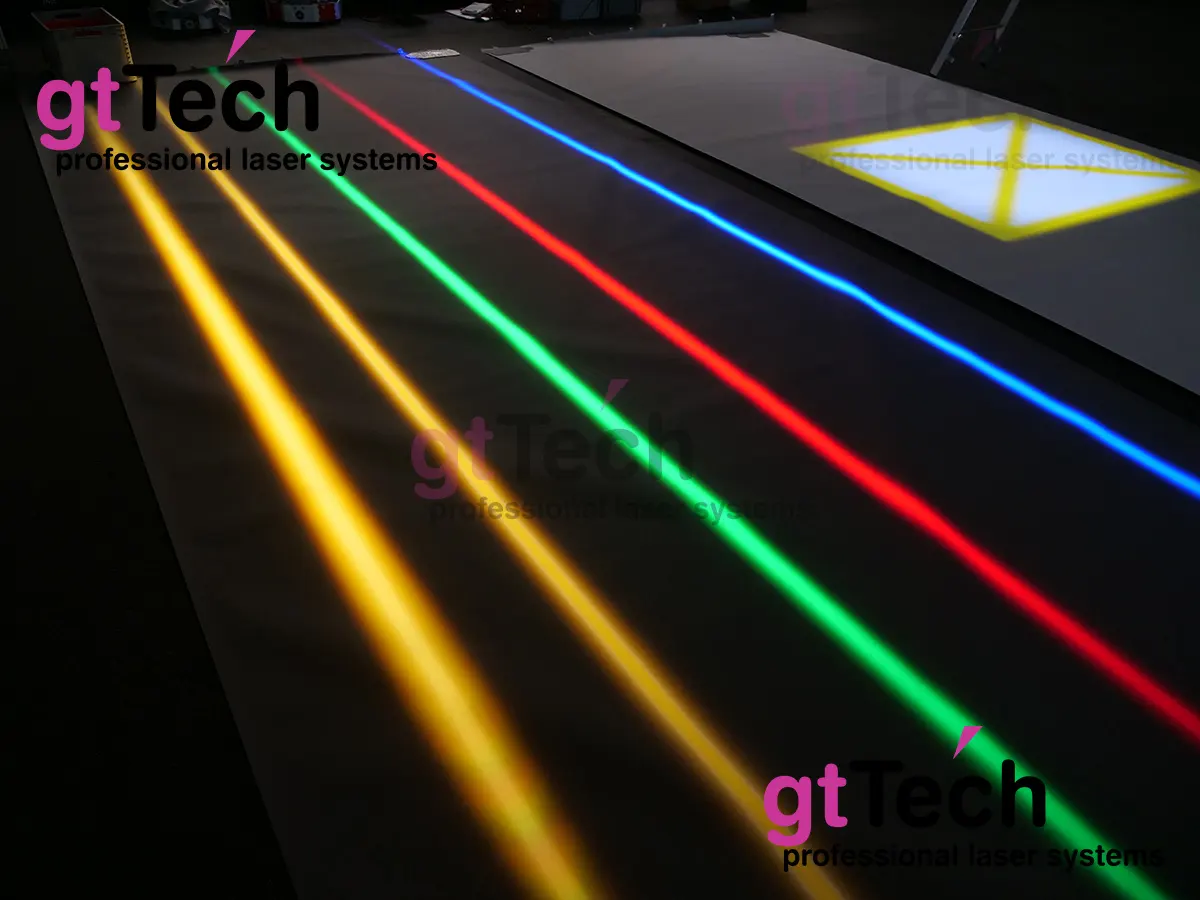 Feel free to contact us, get more information, or make an appointment to view and assess our projectors with your own eyes at your desired location.< /p>

In our demonstrations, we show you not only line projectors of different colors but also area projectors with various optics such as warning signs, pallet spaces, pedestrian walkways or other types of output.

Of course, we have tested all projections on different floors with different lighting conditions, but we almost always recommend a demonstration at your location. See with your own eyes, on the spot and on your terms, which performance and output sizes meet your requirements.




Test of the projection of a blue safety line "mine-underground" in very bright light conditions: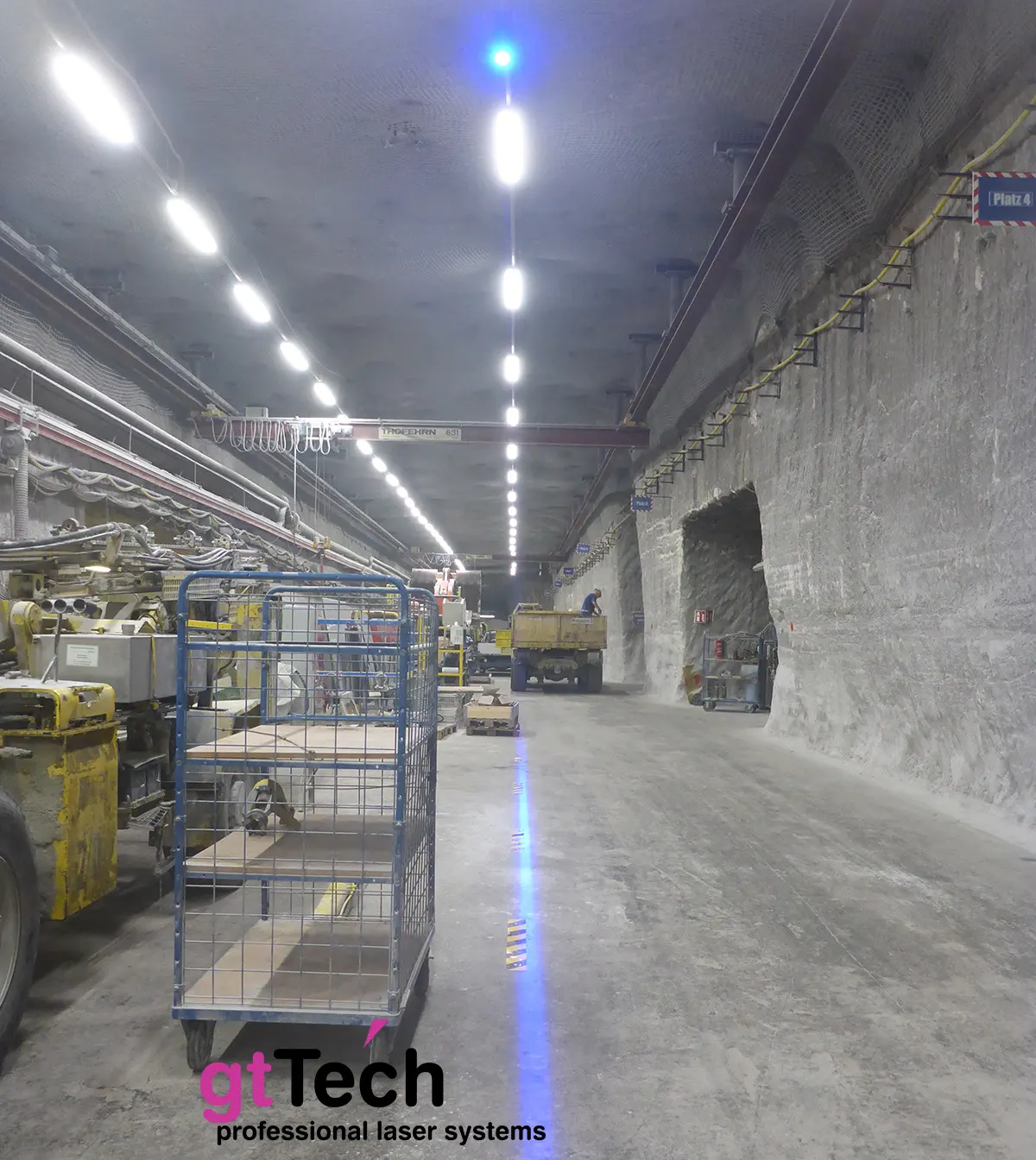 ---

Notice ( 08/09/2022 )
Due to the large number of inquiries, we are currently only processing new customers who are interested in LED line projectors.
---

Note ( 08/27/2022 )
Our LED floor markings can also be monitored using light barriers and emit visual warnings if necessary.
Comparison of well-preserved, conventional floor markings with a modern, "projected" LED marking.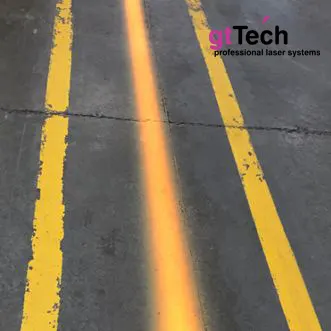 Comparison of worn, conventional floor markings with a modern, "projected" LED marking.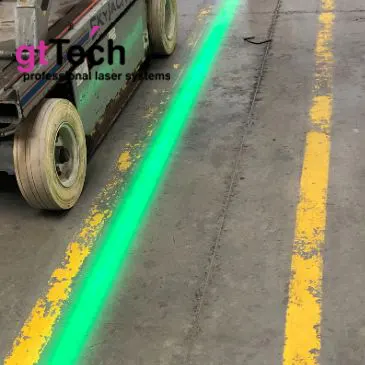 The lines of two projectors merge seamlessly.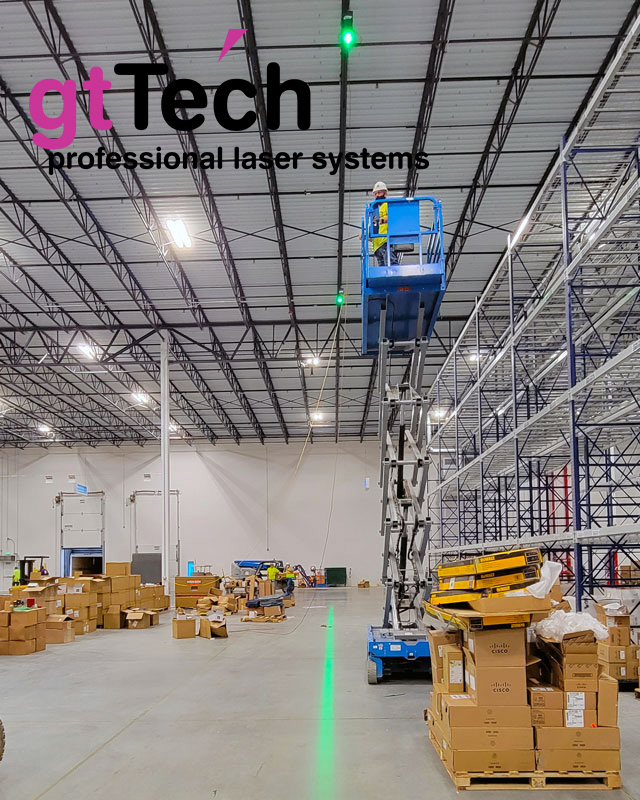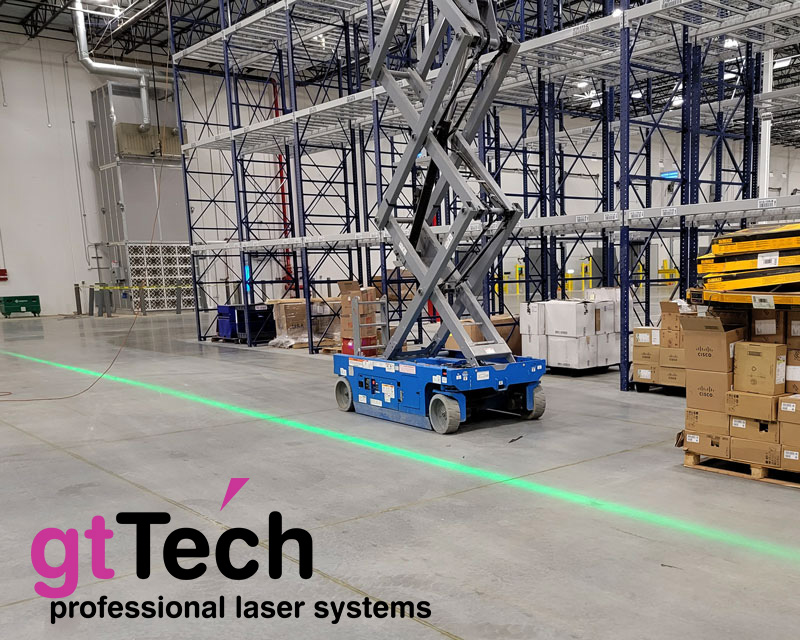 Example of information signs projected onto a wall.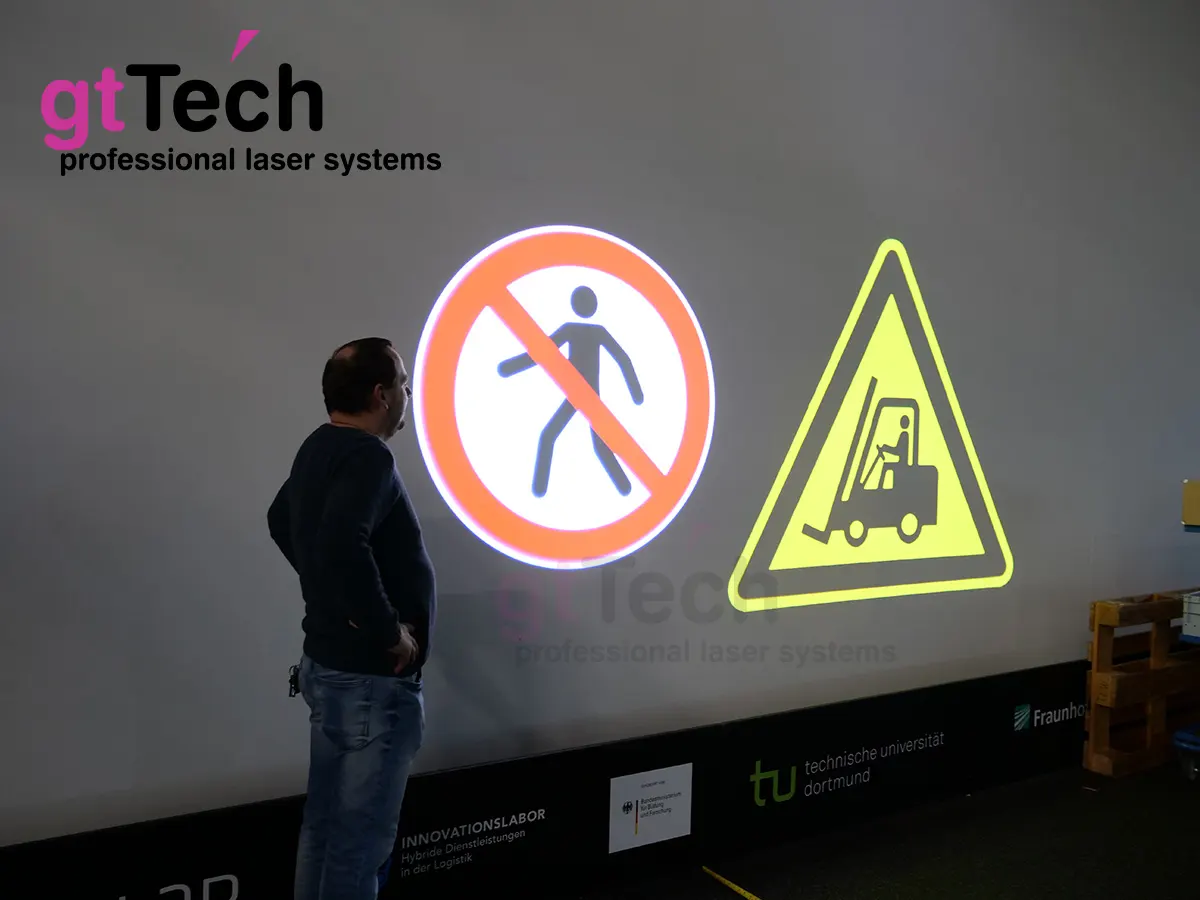 Example for dark light conditions.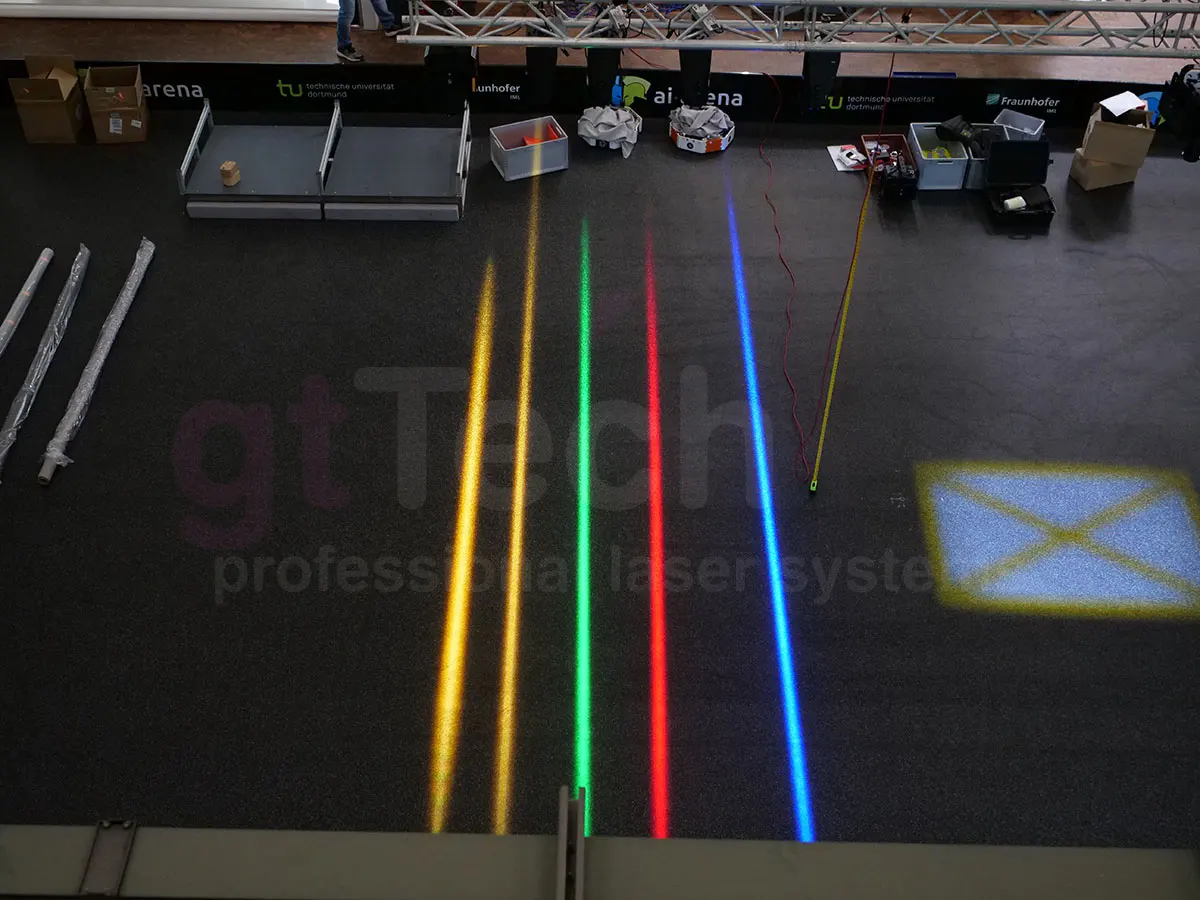 Beispiel für helle Lichtverhältnisse.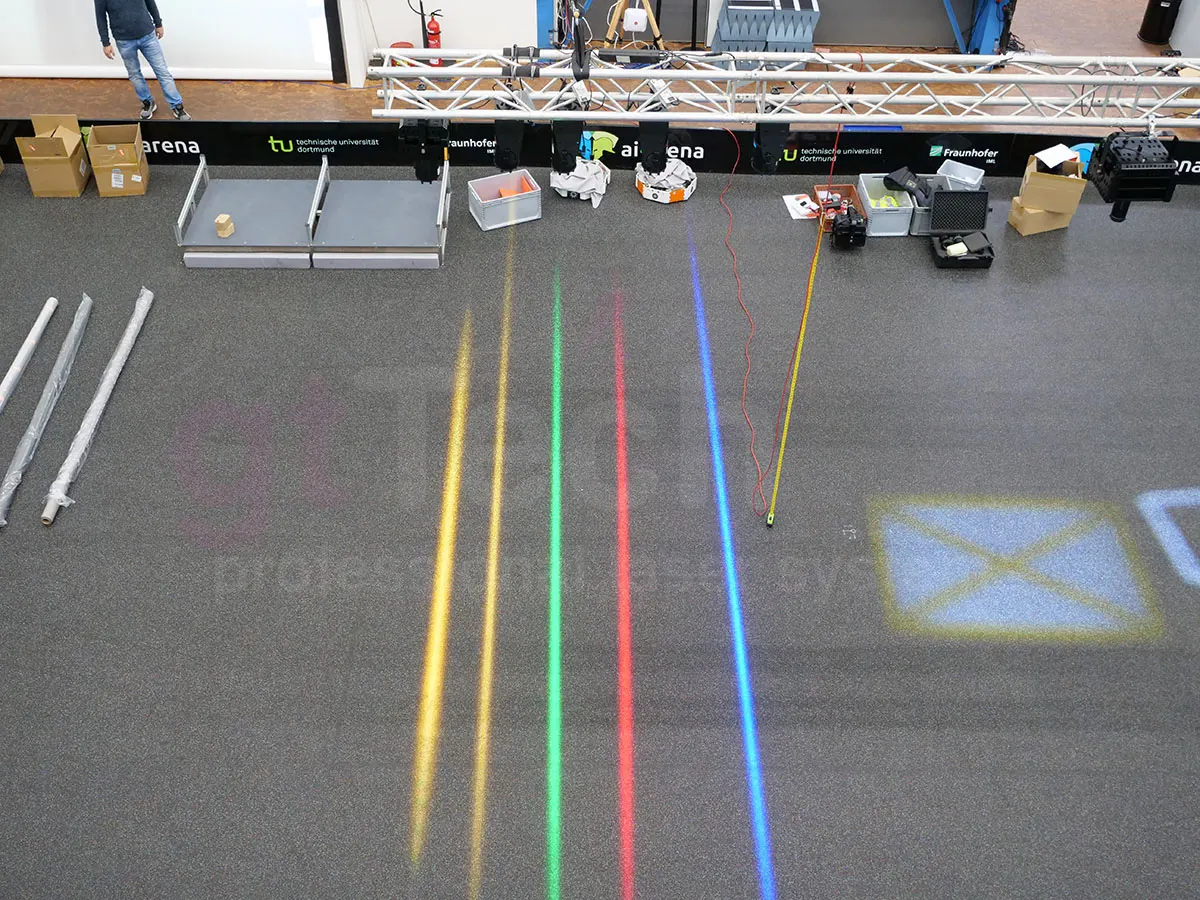 Example of rather poor ground conditions.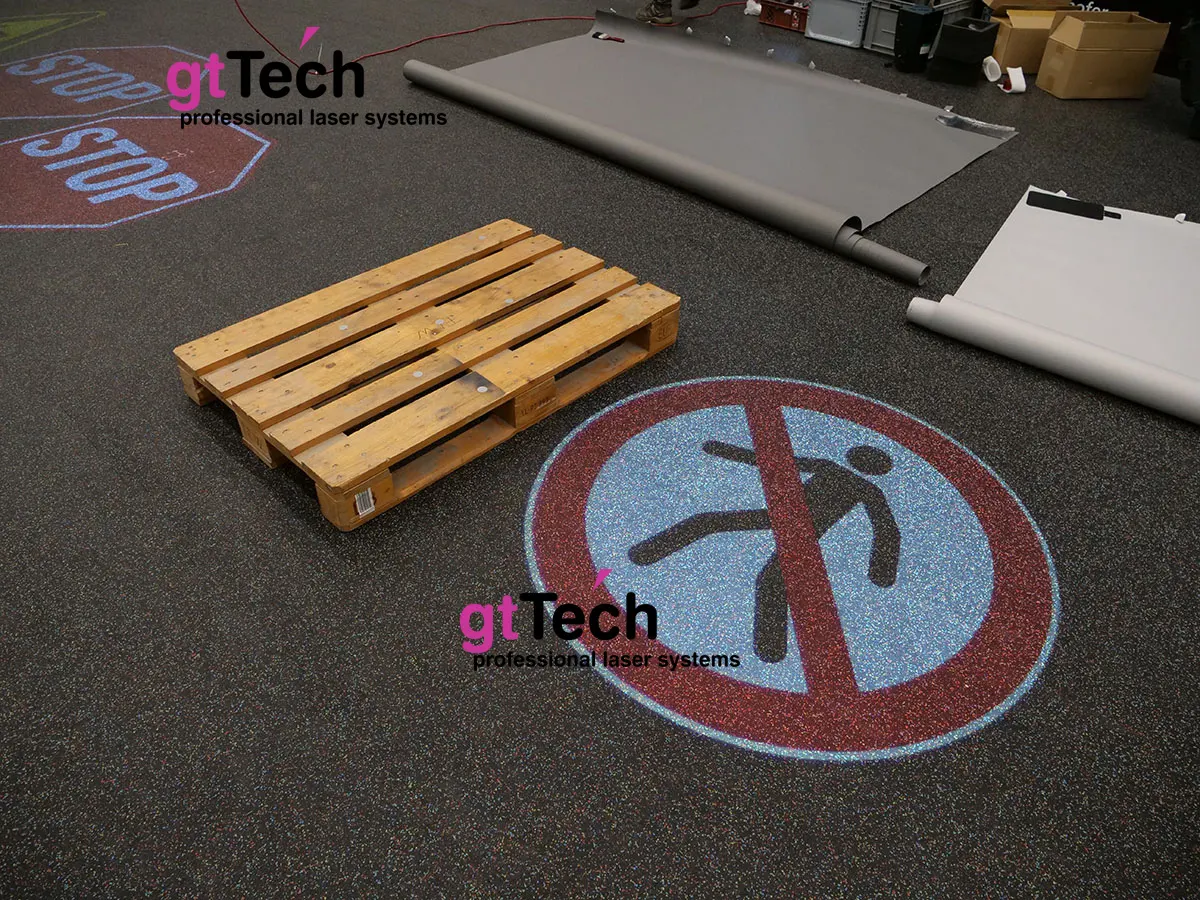 Schlechte Bodenverhältnisse – gute Lichtverhältnisse.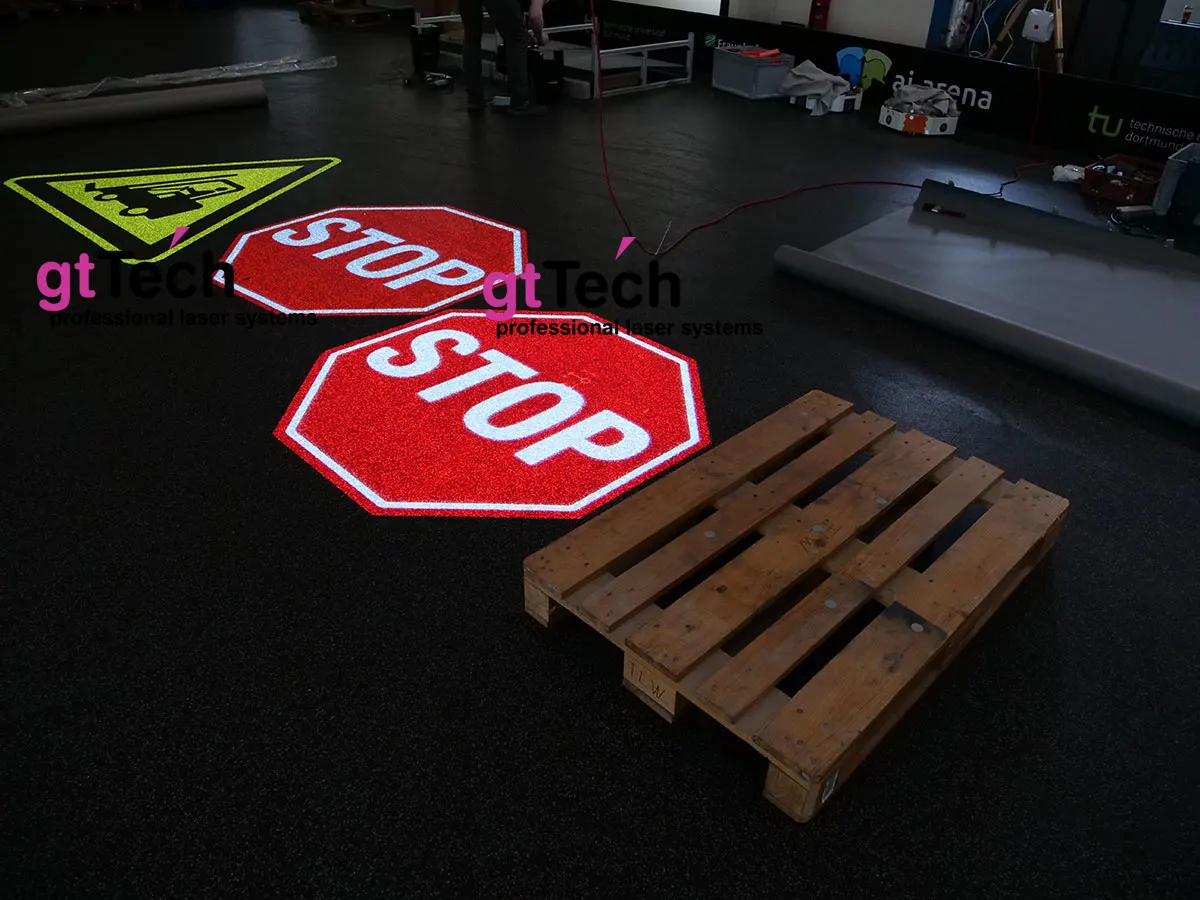 We really tested a lot of situations!