Static LED Markings & Signs
Many work areas do not require dynamic markings, so static outputs using LED technology can be used here. The same advantages of lighting technology over conventional floor markings also apply here: No wear and tear from dirt, friction or the weather.
LED technology is significantly cheaper and much easier to use than laser technology. Our LED line and area projectors are "maintenance-free" because they have no moving parts and are, for example, completely "passively" cooled. A line projector can be operated in 24/7 operation for 4 years at a time (realistic – not peak) before the performance of the LED panel in the projector decreases. The running costs are also very manageable, since they only change the LED panel in the projector after the end of the term. Depending on the installation height, a projector can produce a line up to 15m long.
Last but not least, there is no discussion about laser safety with static LED projectors.
In the following example, two yellow marking strips are generated on the floor using LED line projectors and a striped area using an LED area projector.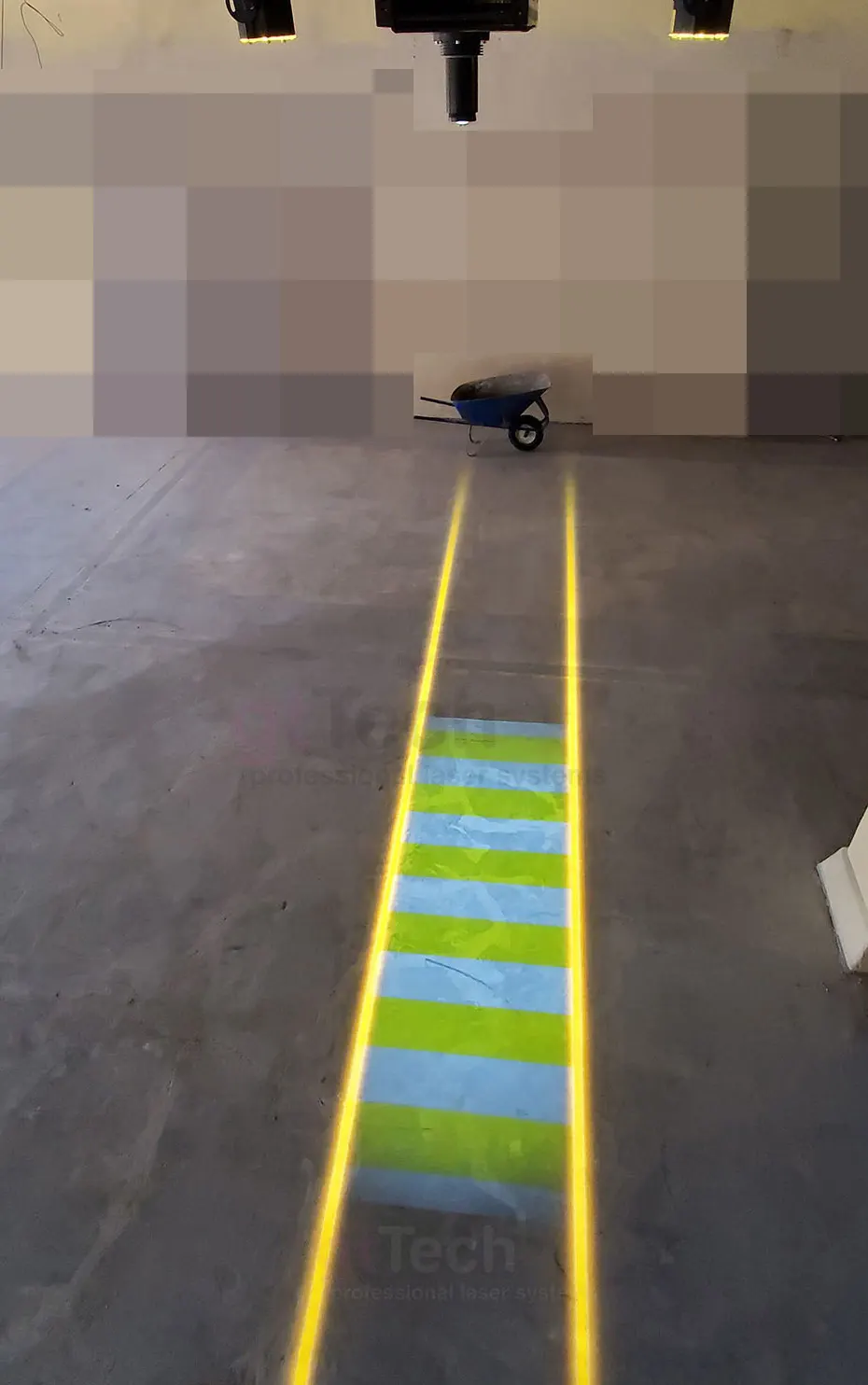 The rather dark yellow is one of the most common colors – well known from conventional floor markings with applied paint.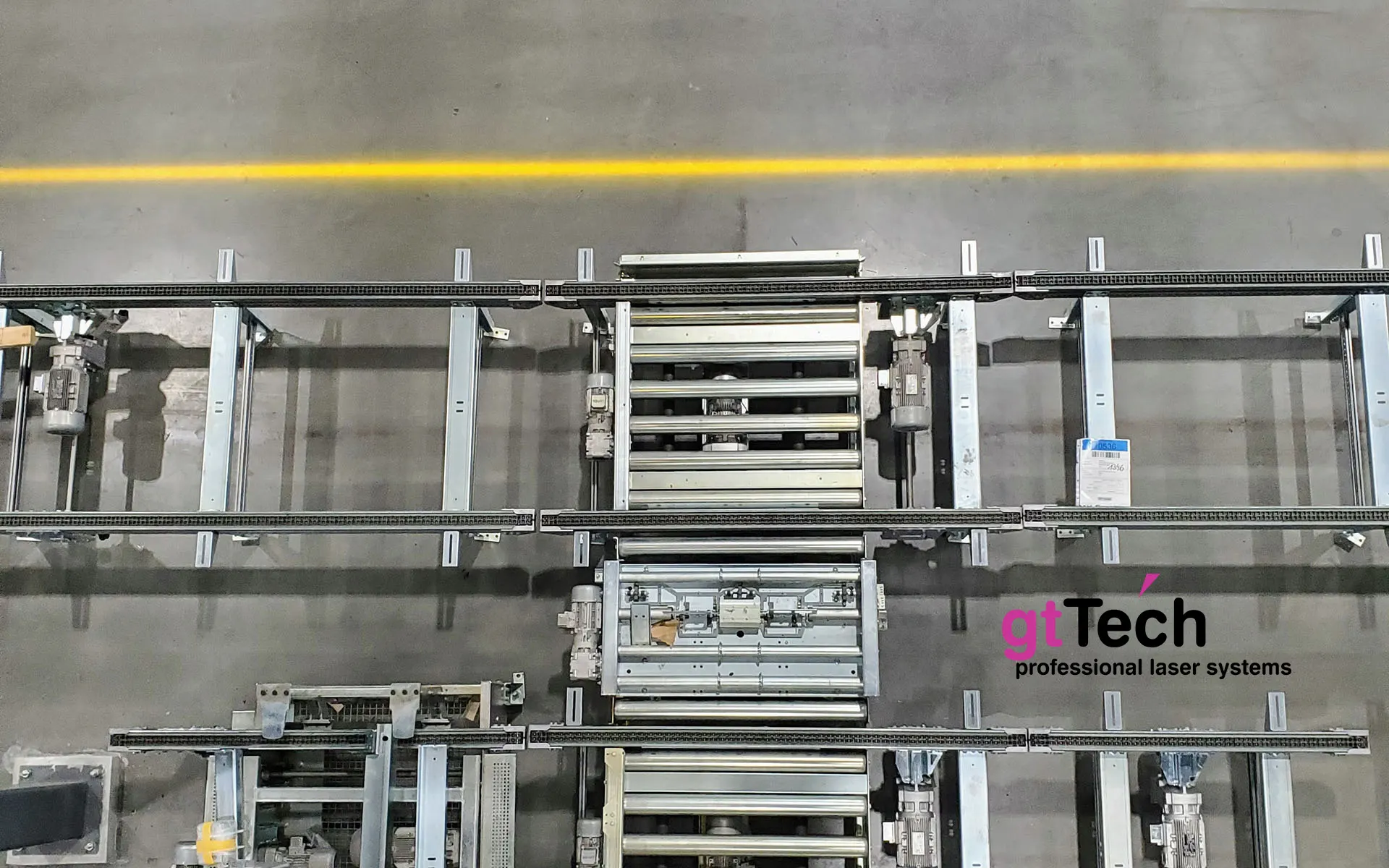 Green is the most visible color to the eye, which can be seen very well even in high ambient light and on almost all types of soil. This becomes very clear in the following picture when we did a test at the customer's site in a very brightly lit hall. The output from both projectors is quite an impressively long line – seamless!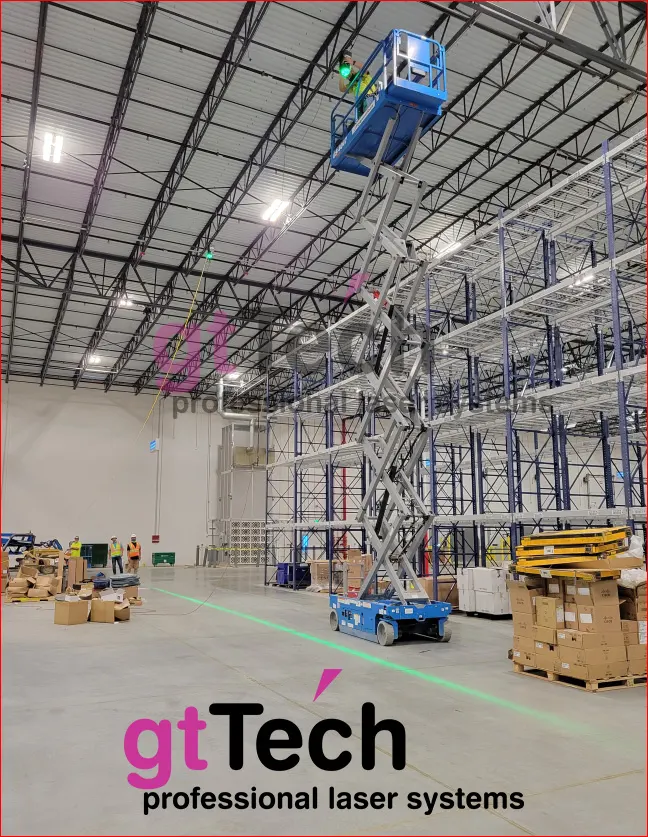 Our line projectors are available in the colors green, yellow, red, blue and white, although all colors can be used on special request. There are also different services – see yellow.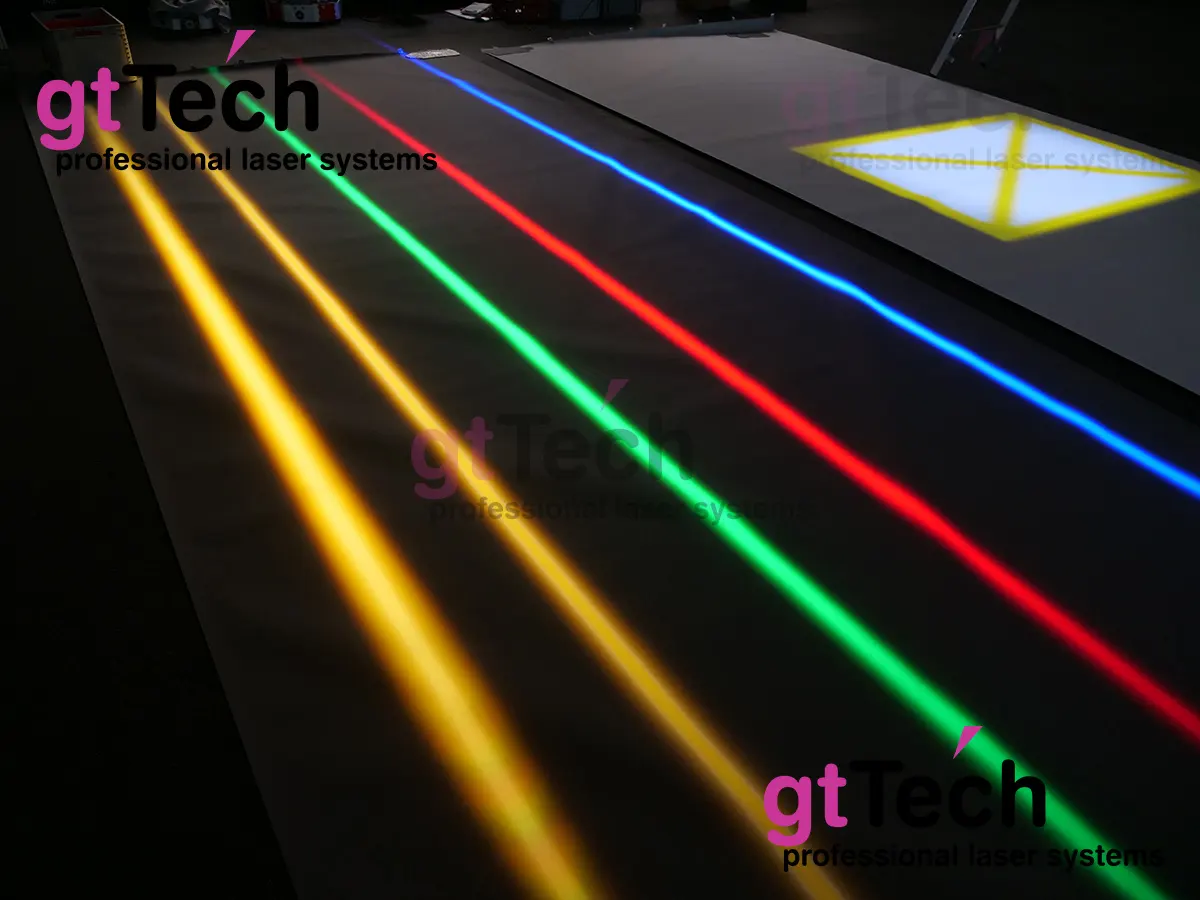 Feel free to contact us, get more information, or make an appointment to view and assess our projectors with your own eyes at your desired location.< /p>

In our demonstrations, we show you not only line projectors of different colors but also area projectors with various optics such as warning signs, pallet spaces, pedestrian walkways or other types of output.

Of course, we have tested our projections on different floors with different lighting conditions, but in most cases we recommend a demonstration at your location. Judge with your own eyes at the location you want, on your terms, which performance and output sizes meet your requirements.




Use of a blue safety line "underground" in very bright light conditions and a lot of fine dust.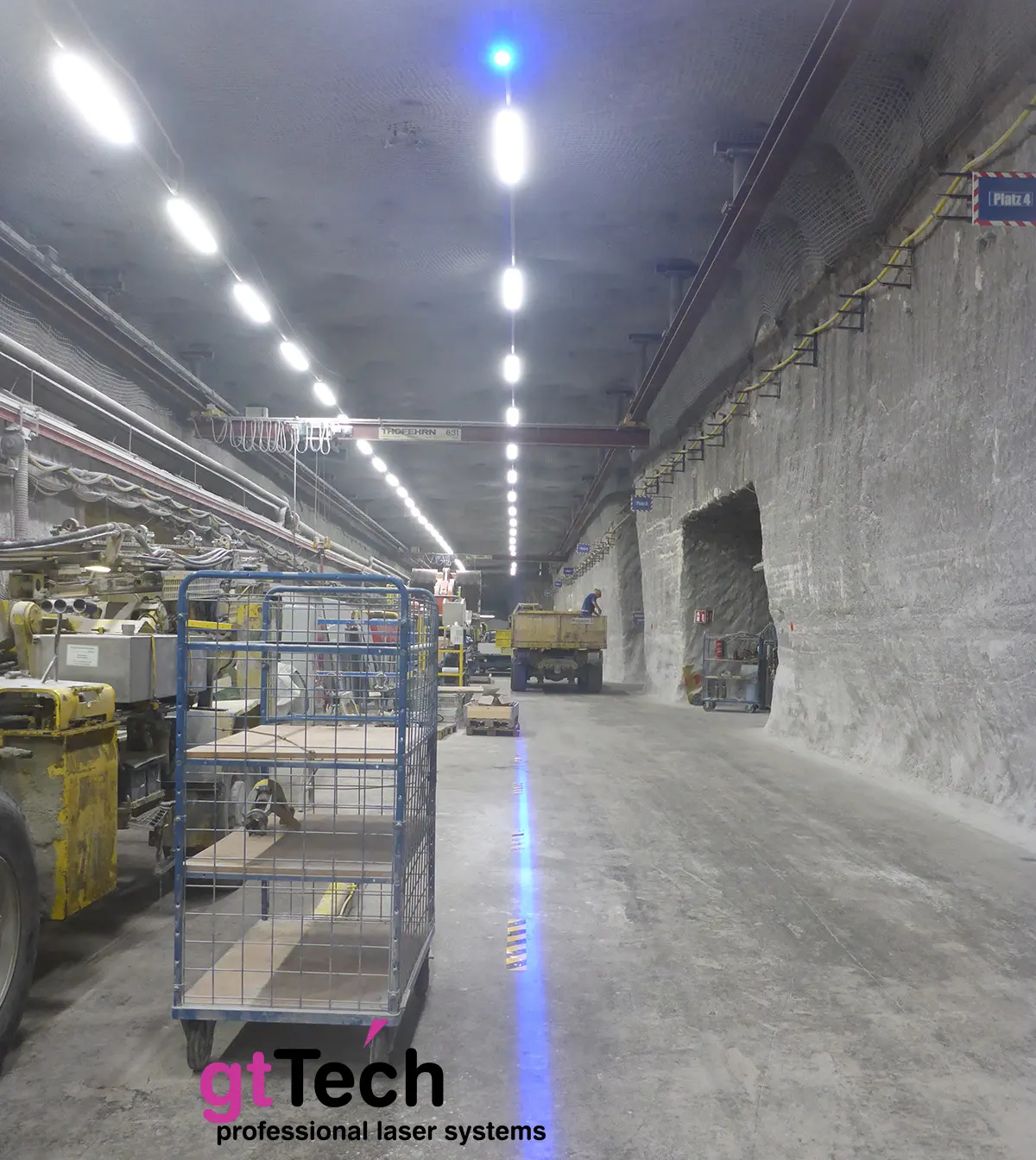 Projection of a yellow sidewalk under normal lighting conditions.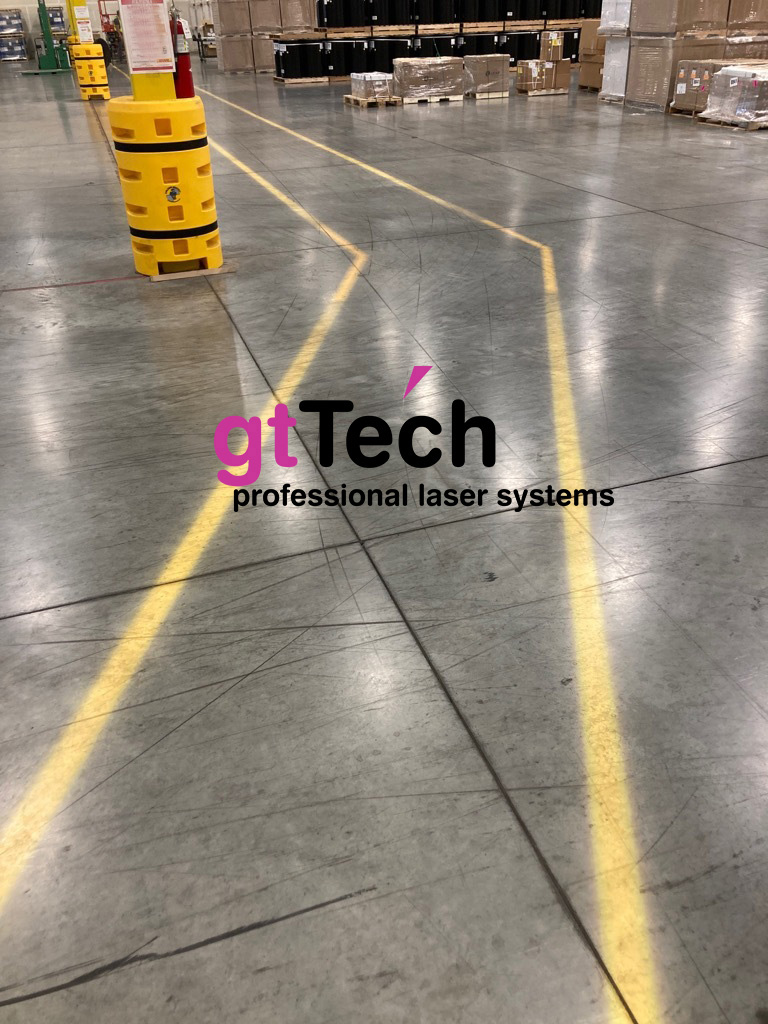 ---

Current Notes:
Our projectors can be controlled simply via switches, but also via their own CAN BUS system. All LED floor markings can also be monitored using light barriers, radar or infrared motion detectors and optical warnings can be issued if necessary.
Due to the high workload of our company, we are currently only processing new customers who are interested in static LED line projectors. We also offer these customers surface projectors for warnings.
Comparison of well-preserved, conventional floor markings with a modern, "projected" LED marking.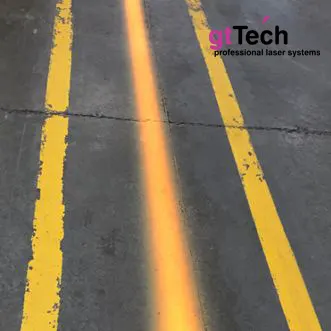 Comparison of worn, conventional floor markings with a modern, "projected" LED marking.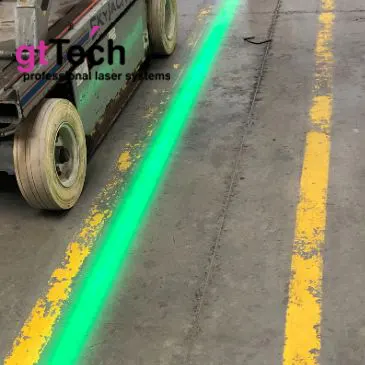 Green and yellow line projection in direct comparison: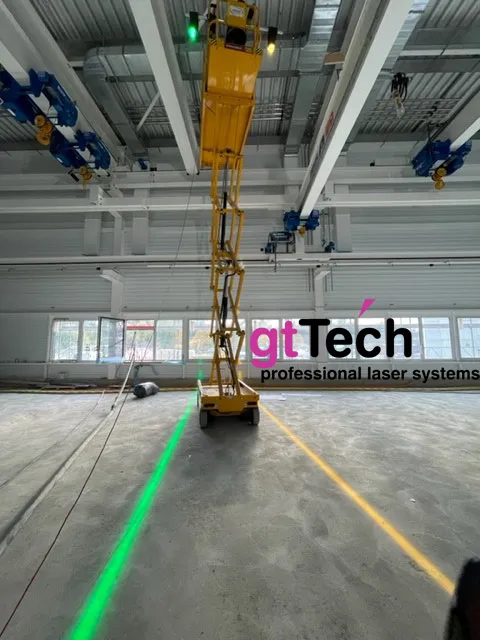 The lines of two projectors merge seamlessly.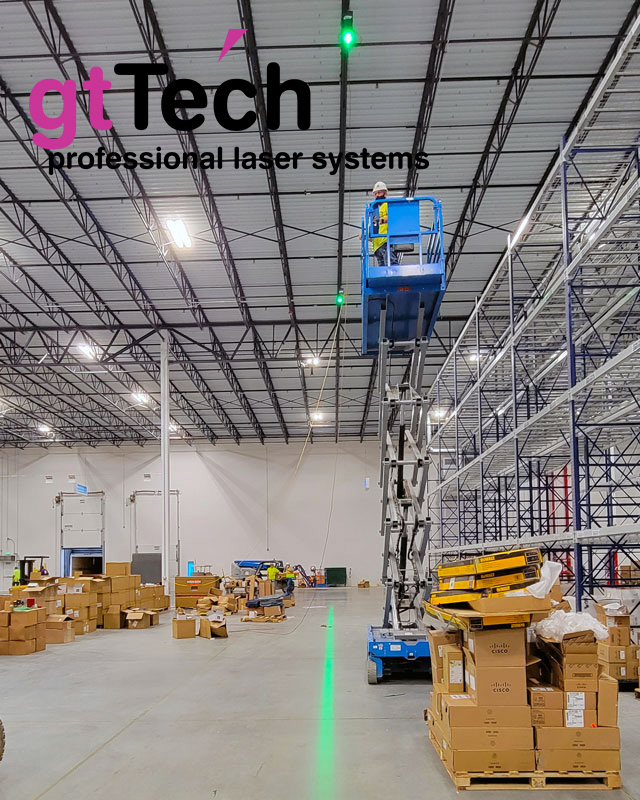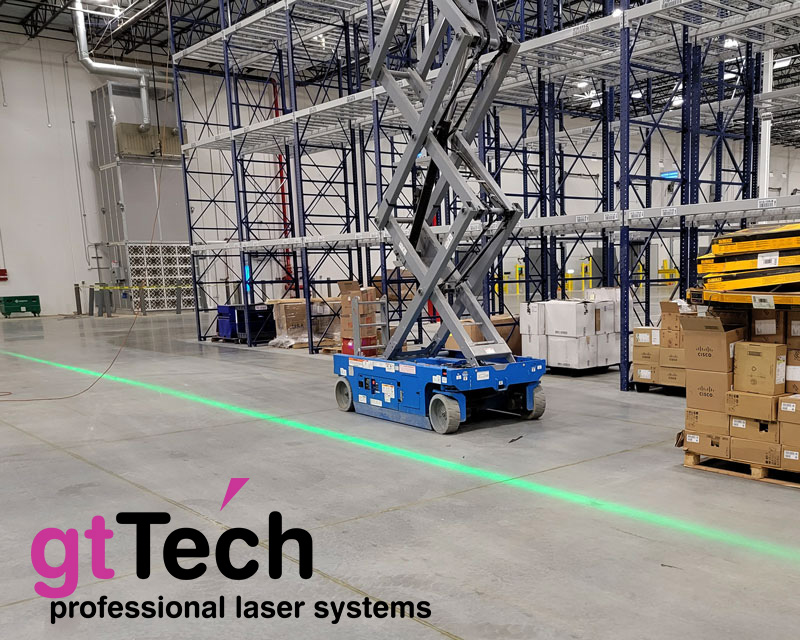 Example of projected information signs.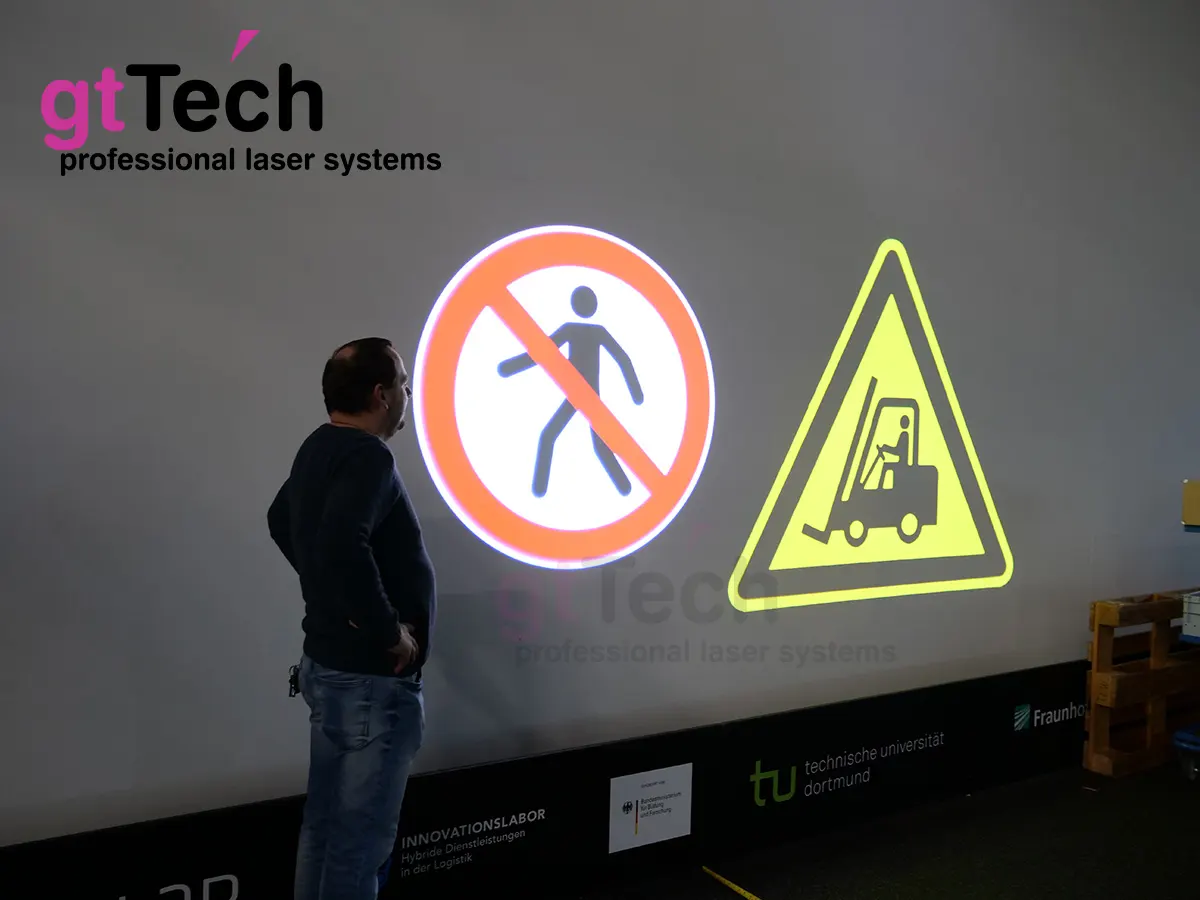 Example for dark lighting conditions.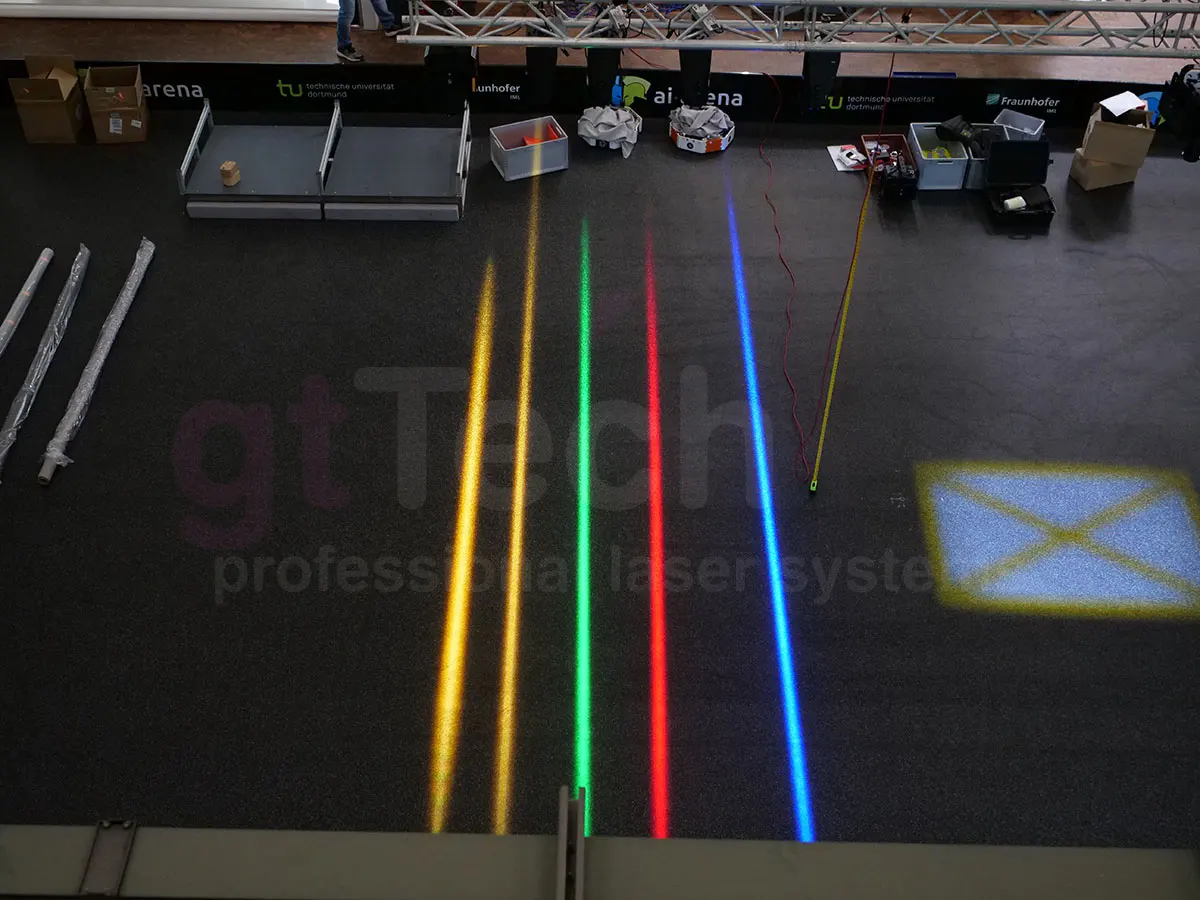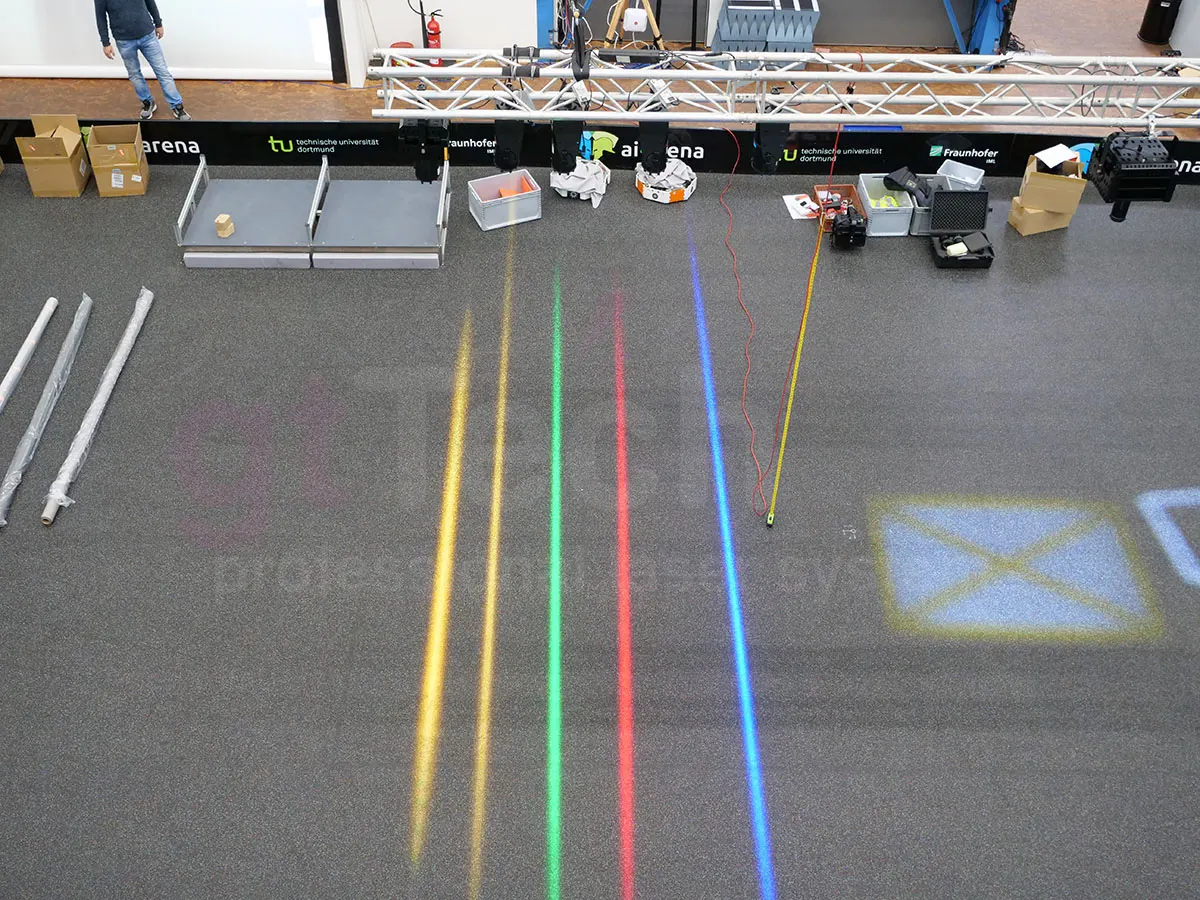 Example of rather poor ground conditions.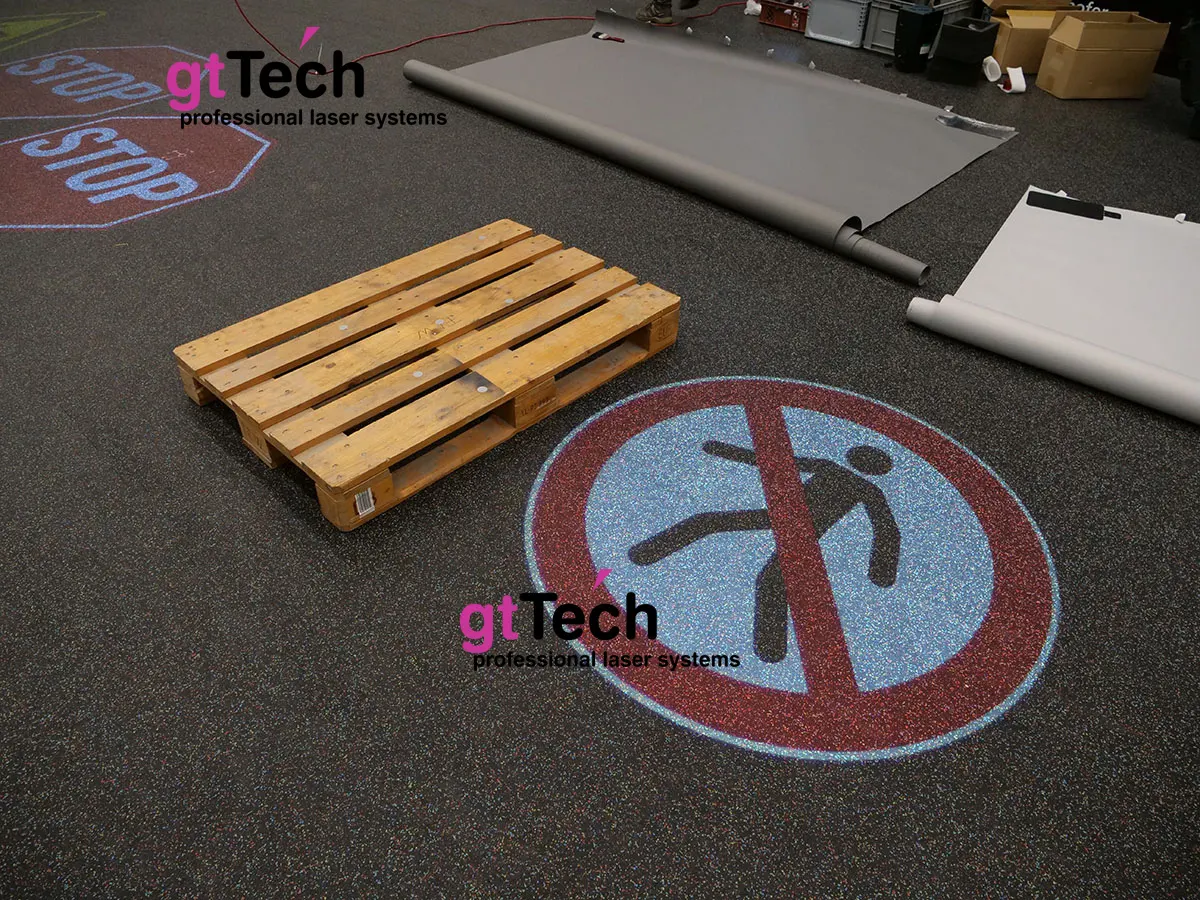 Bad ground conditions – good light conditions.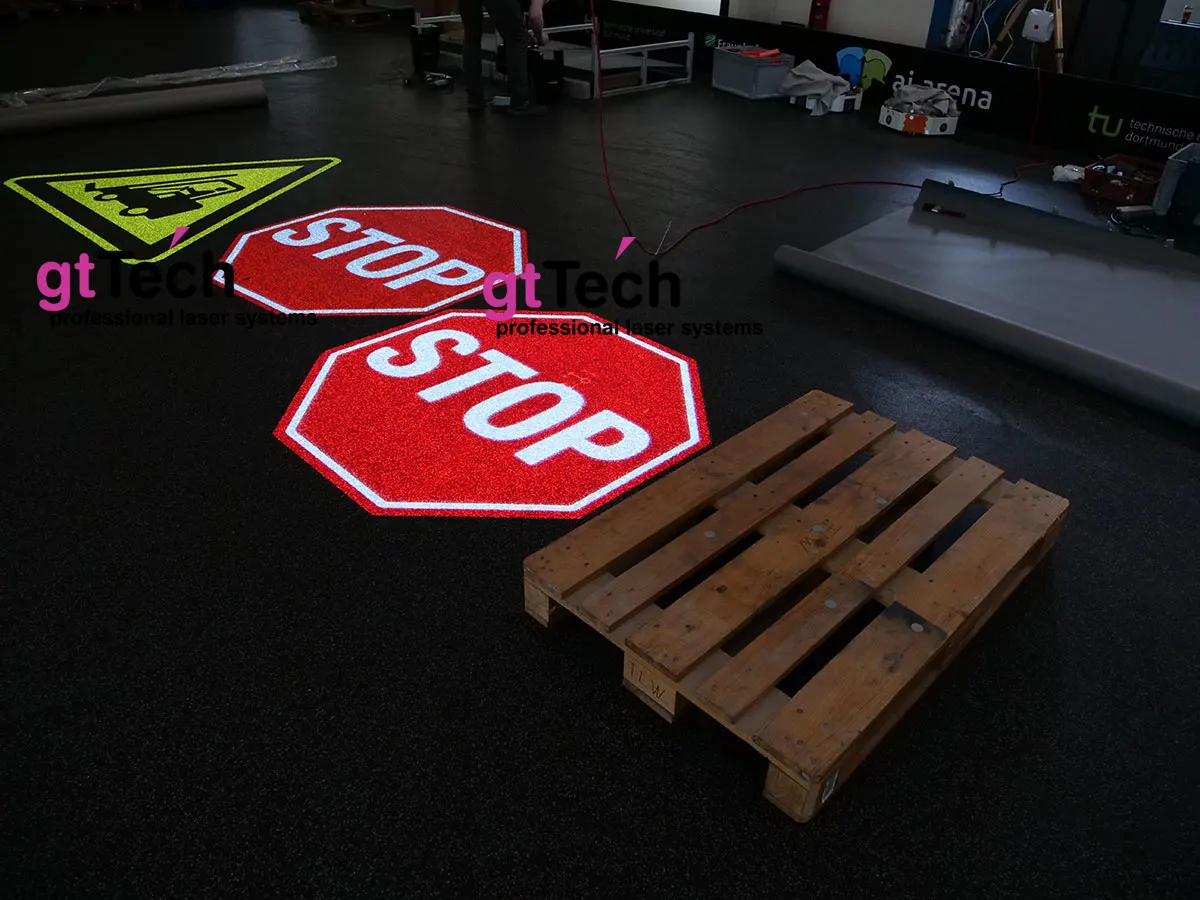 A test at the customer's site is of course the best approach!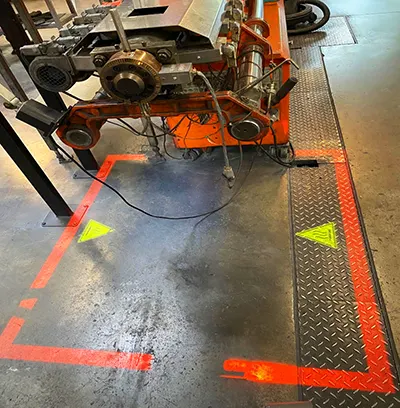 Outdoor installation of LED floor markings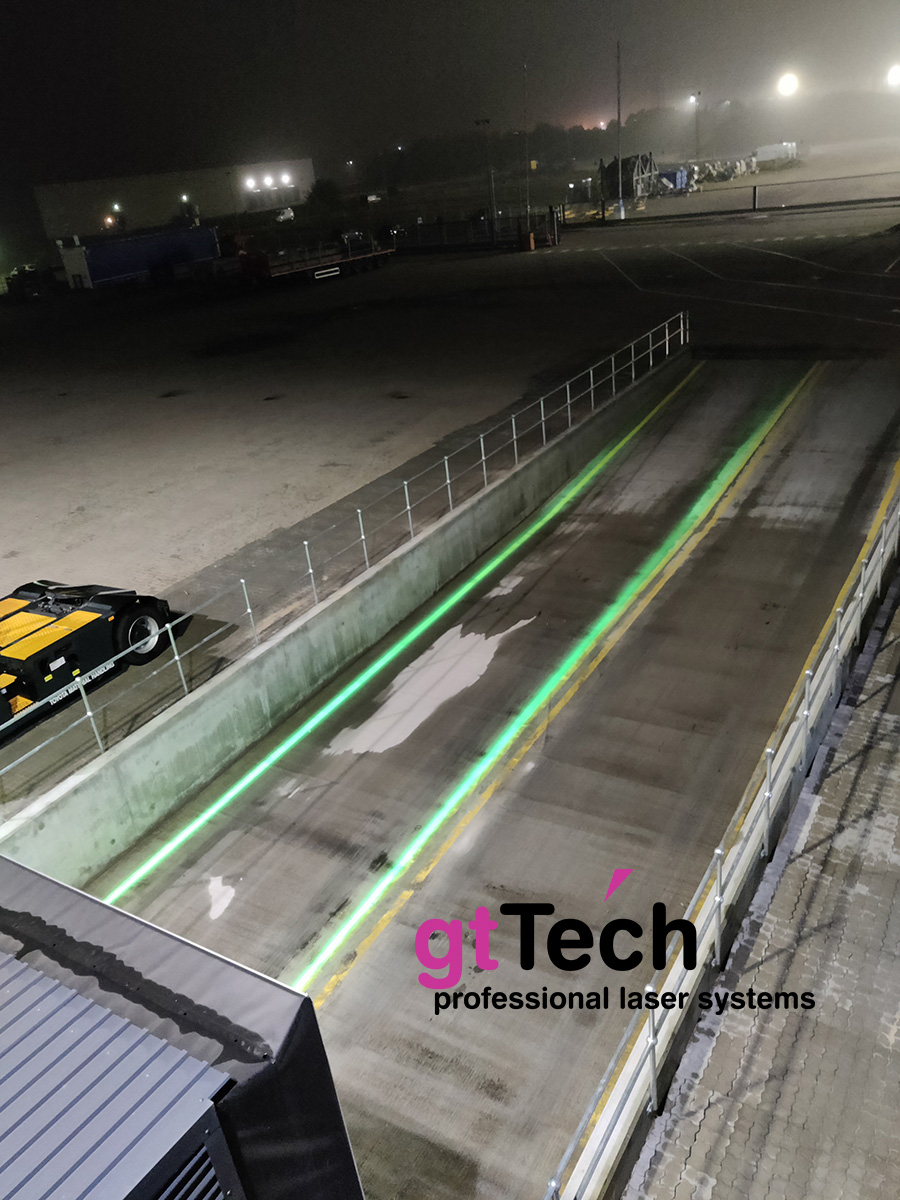 Indoor installation of LED floor markings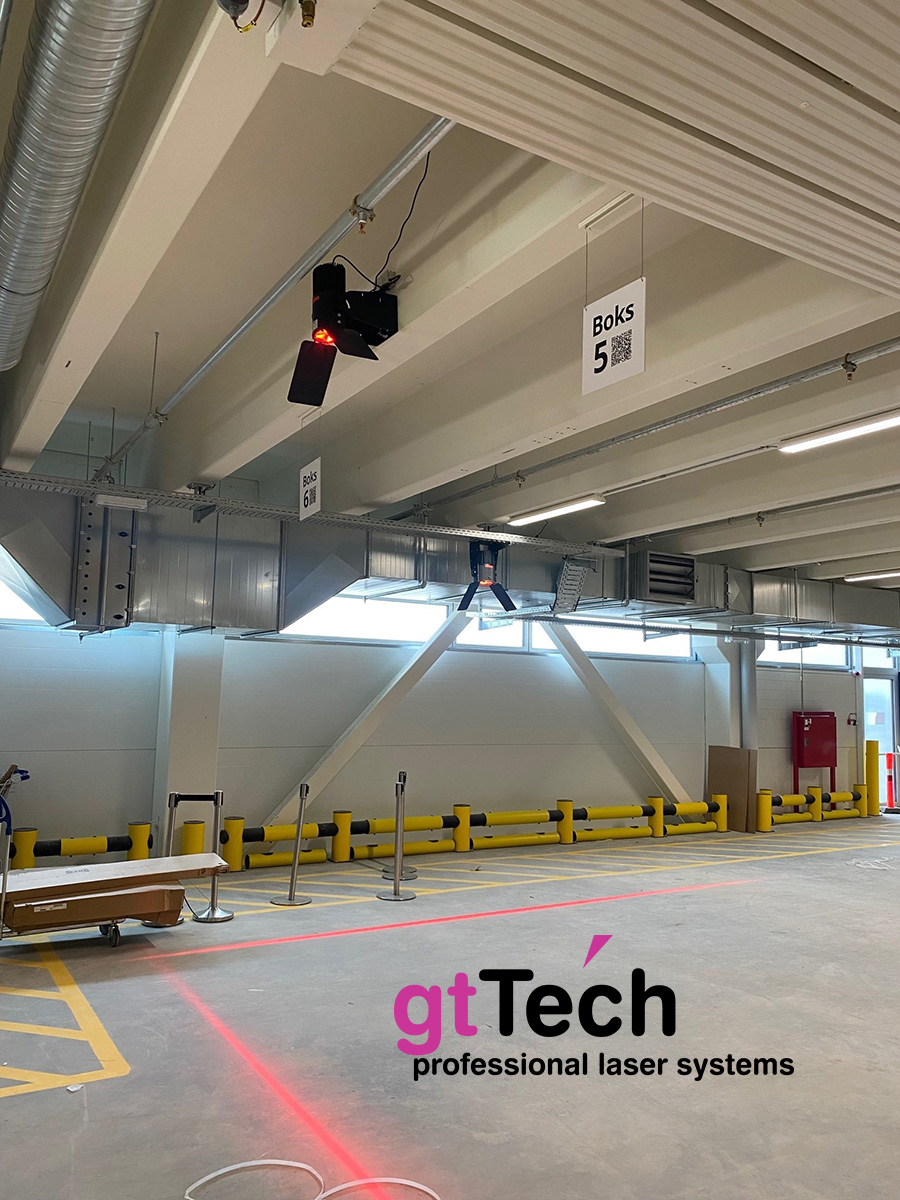 Example of surface output